Published April 2021
Ever try something new, only to realize it works really well and end up wondering, 'Why didn't we do it this way in the first place'?
The global pandemic has forced us to change the way we live and work. But with the pandemic now coming under control, the silver linings are as undeniable as they are unexpected. So much so, that we may just want to hold on to some of these ways in which COVID-19 forced us to change for the better!
More family time. Young children in particular may benefit from more social bonding with their parents during their key development years.
Remote work. For millions of people, working from home was never even on the table before the pandemic, though for years many employees were asking for it. Post-pandemic, many companies may retain partial remote work arrangements which could help with a better work/life balance.1
Less time commuting. In the past, many people had to visit a gym to work out, which wasn't always easy to fit into a schedule because we spent time commuting. Having at-home fitness equipment or an at-home routine has helped many people be healthier.
Less money spent on travel and commuting. Less money spent on commuting, gas for the car and parking, impulse shopping, in-restaurant dining and recreational travel can mean more money for other things like savings and online or future purchases.2
Families go 'foodie'. With no in-restaurant dining, many families have embraced trying new, nutritious and even ambitious recipes, preparing meals together as a family. 35% of us tried a new recipe since the pandemic!3
Loving sleep. Reduced or no travel time and a more fluid work-from-home schedule may contribute to more and better quality of sleep including napping. Improved sleep offers a range of benefits from mental to general health.4
Rediscovering simple pleasures. A family walk has become a popular way to pass the time, get outdoors and stay active. There's also a renaissance of family board games and puzzles.5
A breath of fresh air. Air pollution is down since the pandemic. That's good news for the environment, animals, asthma sufferers and everyone!6
Back to nature. Being forced to slow down has re-awakened many people to the wonders of nature visible from our windows, neighbourhoods and local parks. Fewer automobiles and wildlife fatalities on the road are good news for wildlife and Canadians are reporting more wildlife sightings than usual.7
Renewed focus on finances. The financial hardships of the pandemic caused many Canadians to take a closer look at their finances, focus on paying down debt, being more prepared and getting their finances in order.8
Think outside the doctor's office. While only about 4% of Canadians had participated in virtual health care before the pandemic, now over half of Canadians have. Of those, 91% rate the experience as positive, citing no commute and no waiting room delays among the reasons. Post-pandemic, some types of medical appointments may remain virtual.9
Renovation nation. Do you know someone who is doing a home renovation? Do you know anyone who's not? If you haven't noticed, Canada's renovation business is booming! So many Canadians are renovating their home sanctuaries that some parts of the country report long wait times for access to contractors and shortages of building supplies at stores! Renovating can add to your family's enjoyment of your home and increase your home's future value.10
Renewed focus on health. Look out new year's resolutions, this pandemic has done more to focus Canadians on their health and vow to do better in the future than any other event in recent history! More than 25% of Canadians say they plan to live healthier after it's over.11
Re-evaluating what's important in life. Taking nothing for granted and appreciating life in ways we may not have before. Yes, that may sound like a gift store greeting card. But in reality, it may very well be the greatest silver lining this pandemic has given us.12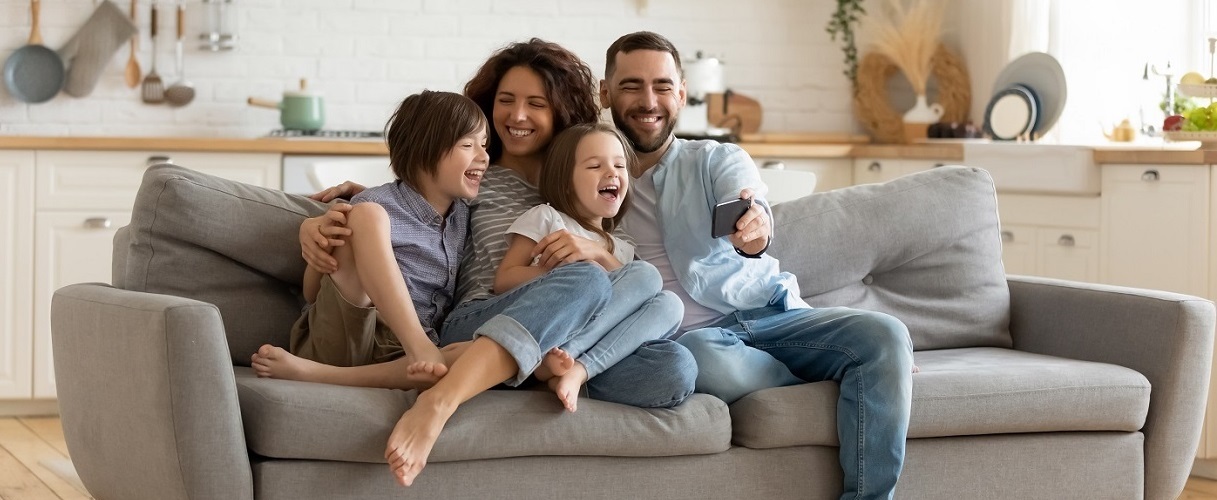 Health & Dental Insurance plans from CAA can help you protect your family's health and finances, and help cover the cost of expenses not covered by your government health plan, such as prescription drugs, dental care, vision care, registered mental health therapists, dietitians and more. Plans include access to virtual health visits and more.
For more information or to get a quick online quote for CAA Health & Dental Insurance
More articles
Need Assistance?
Speak to a friendly and knowledgeable advisor.
Call 1-888-334-4561
Monday to Friday, from
8 a.m. to 8 p.m. ET
or email am_info@manulife.ca.